Why choose our school?
St Paul of the Cross Catholic Primary School Dulwich Hill offers a contemporary learning environment that is faith filled, safe and respectful, supported by highly effective teachers whose practice is grounded in research. A culture of inquiry and innovation promotes excellent teaching and learning, while social justice initiatives and co-curricular opportunities allow children a variety of educational experiences.
Together with a supportive parent community, our warm and welcoming environment ensures children have a wonderful school experience that provides a foundation for lifelong learning.
Principal's Message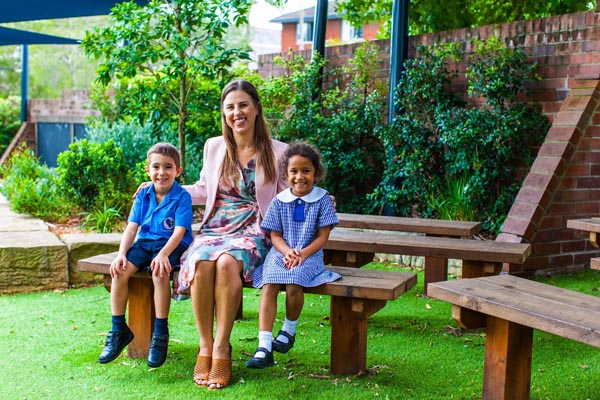 Thank you for choosing to find out more about St Paul of the Cross Catholic Primary School Dulwich Hill. Forged in relationships, we offer a variety of diverse learning opportunities for our students within a vibrant, innovative community, valuing parent participation and support.
Being blessed with the opportunity to shape the hearts and minds of children, educators play an important role within society. This immense honour comes with tremendous responsibility, ensuring that the unique learning needs of each student are identified and met so that they all achieve their full potential. St Paul of the Cross Catholic Primary School community is a place of inclusivity and kindness, where teachers have high expectations and provide a learning environment that is safe and respectful. Learning is rigorous, creative and exciting for our curious learners. 
I understand how important the primary school years are for each child and that each year is a crucial building block in their education. It is our role as educators to develop the whole child, which means the social and emotional skills we teach are just as important as the academics. A happy child is a child who is ready to learn. I believe that each student has the right to learn something new every day. This includes those students who may require extra support with their learning, through to students that need enrichment or extension, and every child in between. 
With over 20 years of teaching and leading experience across the Catholic, independent and public education systems, I am passionate about creating opportunities for student voice and developing independent learners. My knowledge and experience has been gained in such roles as; Assistant Principal, Instructional Coach, Gifted Coordinator, Curriculum Coordinator, Learning Support Teacher and Classroom Teacher.
Qualifications:
Master of Educational Leadership – University of New South Wales (currently completing)

Graduate Certificate in Religious Education – Australian Catholic University

Master of Education (Gifted Education) – University of New South Wales

Bachelor of Education (Primary) – Western Sydney University
I look forward to welcoming you to St Paul of the Cross Catholic Primary School and invite you to call our office for a tour.
Brooke Watson
Principal