Thank you for choosing to find out more about St Paul of the Cross Catholic Primary School Dulwich Hill. We offer a variety of diverse opportunities for our students within a vibrant Catholic community and value parent participation and support.
Our teachers provide a learning environment that is safe and respectful and a rich and personalised curriculum instills confidence and promotes learners who are able to take on the challenges of an ever changing world.
At St Paul of the Cross, all students are encouraged to apply their best efforts and are challenged through a culture of inquiry and innovation. We are very proud of our students' successes and celebrate these achievements.
This website will assist you in becoming familiar with our school so that you are able to support us in the education of your child. Let us bring to life the words of our motto 'We belong together in faith and learning'.
Frances Stewart
Principal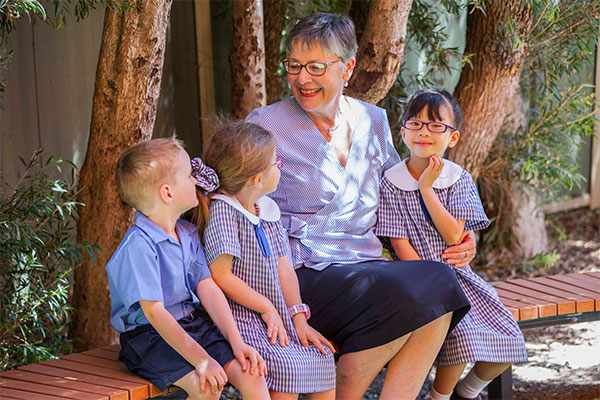 Proudly Part of the Community of Sydney Catholic Schools
Our school is part of a system of over 150 low-fee Catholic schools in the Sydney Archdiocese.
Sydney Catholic Schools are thriving Catholic communities that ignite a love of Christ through excellent teaching and learning to empower students to reach their full potential.